1 tag
1 tag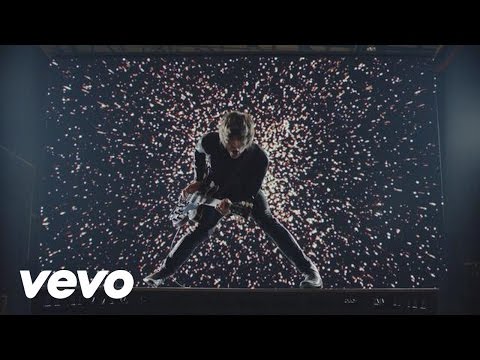 "In a morbid condition, dreams are often distinguished by their remarkably..."
– Dostoyevsky, Crime and Punishment (via drumstyle)
1 tag
1 tag
1 tag
1 tag
1 tag
1 tag
A Message from Weyland Industries:
askdavid8: We have noticed a few comments wishing that David 8's answers be made rebloggable. Please let us know if you would prefer this option over the current one. We would also like to know what you think of our David 8's blog. Leave your comments below. Are you happy with David 8's current performance?
8 tags
2 tags
"I like to drink Martinis. Two, at the most. Three, I'm under the table;..."
– Dorothy Parker
3 tags
3 tags
101 Amazing TV Facts
#72 - People on TV don't know you. All those people you keep staring at? They couldn't care whether you live or die.
3 tags
101 Amazing TV Facts
#29 - In Poland, all televisions have round screens and are only allowed to show footage of the ocean bobbing around. Their most popular programmes are Ship Ahoy and Crazy Porthole Hour
3 tags
"Let schoolmasters puzzle their brain with grammar and nonsense , and learning...."
– Oliver Goldsmith She Stoops to Conquer
2 tags
4 tags
3 tags
101 Amazing TV Facts
# 30. The first recorded occurrence of 'Tube Rage' happened in 1979, when one man from Missouri was so incensed by a plot inconsistency of an episode of Dukes of Hazzard, he murdered his family with a hammer.
3 tags
"I am drinking the stars!"
– Dom Perignon…. …on his first sip of champagne
5 tags
4 tags
4 tags
2 tags
5 tags
2 tags
1 tag
3 tags
2 tags
101 Amazing TV Facts
Psychologists believe watching TV programmes containing lots of red makes children prone to hyperactivity. The effect can be counter-balanced by placing a cloth soaked in milk on the back of their necks or kicking them down the stairs.
2 tags
"The problem with some people is that when they aren't drunk, they're..."
– W B Yeats
2 tags
3 tags
6 tags
2 tags
101 Amazing Television Facts
#18 By the time they reach the age of 36, the average British male will have watched 900 scenes on TV wherea doctor pokes his head round a surgery door and calls 'next!'
1 tag
"Claret is the liquor for boys; port, for men; but he who aspires to be a..."
– Samuel Johnson
2 tags
101 Amazing television facts
#4 - If you open the back of a television, it is full of drunk women swimming around in brandy.
2 tags
"My rule of life prescribed as an absolutely sacred rite smoking cigars and also..."
– Winston Churchill
2 tags
2 tags
2 tags
2 tags
1 tag
2 tags
http://m.guardian.co.uk/ms/p/gnm/op/sORHEL89WaBbQOF... →
Charlie Brooker!
2 tags